Handling the unknown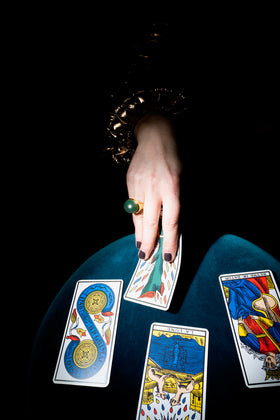 Published on April 06
Category SMALL-TALK
All businesses, majors and small, are affected in one way or another by unprecedented situation caused by Covid-19. There will be "Before" and "After », with "After"more than ever unknown. There will be no business as usual, « usual » will be very different.
Today crisis management will depend in the first place on the capabilities to adapt. Ability not to resist or fight in the dark, but to see the light, - to see the solutions. And this skill can be developed.
So how to see the solutions in a current context?
No formula, everyone will need to find what works best for them. Happy to share my reflections as an enterpreneur , my 1 page action list,- it helps me stay focused on a light: 
First thing first: this is about the VALUES. Why do we do what we do? What do I have to say today to my employees and my customers? Do I want to say anything at all? What about remembering to give back to the world while saving our homes? And where is a home for that matter? There are many different questions and many, no right or wrong answers to this. But more than ever, today there is an opportunity (and a need) for us, business leaders, to show leadership, to engage and mobilise our communities to show compassion, humanity, to step up together. To protect our people first. To contribute with our means, even small, to make a positive difference. This reflection helped me to find sense of purpose at the start of my embrace- change -journey: I called my business community to join an aid campaign. And not to forget that we acted together, I offer a Thank You gift from Second Petale collection. People responded to this,- many of us want to act positively and contribute, to join the causes that resonate with us. Aid have many forms, and in all forms, compassion and positive actions actions strength our relationship because they speak Values.
EMBRACE A CHANGE: allow time to digest panic and fear, let it come. Then let it go. You are still a great captain of your great ship to conquer the world! Be Caesar, be Napoleon, be You, - you are stronger than ever with everything you have built and know about your business! Understand the impact of a change on every business lever. Don't panic with the picture. At this stage this is just information, not a verdict for your business to live or die!
DO DUE DILIGENCE - collect information and data. What analysts say about the market situation relevant to your business? Join webcasts, business clubs, associations, read, participate, test your thoughts and ideas, - it can inspire somebody, - hence very useful!
You don't have to carry a burden of finding a solution alone - COLLABORATE. Use resources within your immediate reach, don't stay in silo. Network with the whole chain of stakeholders, contact savvy mentors, fellow entrepreneurs, colleagues for their views and advices. Ask your employees to contribute ideas - you've chosen them to work with you because they have talent, let them be part of a solution. Ask your customers at some point! What do they expect to happen, what do they need now, what have changed for them? Together we are a powerful generator of ideas. Amazing and innovative collaborative solutions can come out of this.
ReNEGOTIATE: Discuss with your business partners and suppliers how you can help each other to save and optimise your resources, - you are together in it!
While practicing the above, you may be surprised that a number of ideas emerge. The light appears. Sketch your ROADMAP and basic PROJECT PLAN to new tomorrow. Short-term first. It is a beginning to define new path. To pivot your ship.
And finally the most important: don't forget WHY you do what you do.
Our WHY is our lighthouse . In fact, the light is always there for us. And tomorrow is always new. Is it not?
Photo: Yann Kukucka 
——————
FR

Nous sommes tous affectés d'une manière ou d'une autre par une situation sans précédent causée par Covid-19. Il y aura "Avant" et "Après", avec "Après" plus que jamais inconnu. Il n'y aura pas de "business as usual", "usual" sera très différent. Aujourd'hui, la gestion des crises dépendra principalement de notre capacité d'adaptation. Capacité à ne pas résister ou combattre dans l'obscurité, mais à voir la lumière, - à voir les solutions. Et cette compétence peut être développée.

Alors, comment pouvons-nous voir les solutions dans un contexte actuel? Pas de formule, tout le monde devra trouver ce qui lui convient. J'aimerais partager mes réflexions en tant qu'entrepreneur, ma liste d'actions, - cela m'aide à rester concentrée sur les solutions: 
Première chose: ce sont des VALEURS. Pourquoi faisons-nous ce que nous faisons? Qu'est ce que j'ai à dire à mes employés et clients? Comment mon entreprise et moi pouvons-nous être utile? Il existe de nombreuses questions différentes, pas de bonnes ou de mauvaises réponses. Plus que jamais, il y a aujourd'hui une opportunité (et un besoin) pour nous d'être des leaders, d'engager et de mobiliser nos communautés pour faire preuve de compassion, d'humanité, pour agir ensemble. Aider avec nos moyens, même les plus petits. Cette pensée m'a aidée à agir: j'ai appelé la communauté de Second Petale à nous rejoindre dans une campagne d'aide. L'aide peut se présenter sous plusieurs formes et sous toutes ses formes la compassion et les actions positives renforcent notre relation avec nos communautés car elles parlent de valeurs.
ADOPTEZ UN CHANGEMENT: laissez le temps pour digérer la panique et la peur. Ensuite rappelez-vous que vous êtes plus fort que jamais avec tout ce que vous avez construit et appris! Essayez de comprendre l'impact d'un changement. Ne paniquez pas en voyant l'image négative. À ce stade, ce ne sont que des informations, pas un verdict pour que votre entreprise vive ou meurt!
DUE DILIGENCE - collectez des informations et des données. Que disent les analystes de la situation du marché pertinente pour votre entreprise? Rejoignez des webcasts, des clubs d'affaires, des associations, lisez, participez, testez vos pensées et vos idées, - cela peut inspirer quelqu'un, - donc très utile!
Vous n'avez pas à supporter seul le fardeau de trouver une solution - COLLABORER. Utilisez des ressources à votre portée immédiate, ne restez pas isolé. Contactez des mentors avisés, des collègues entrepreneurs pour leurs opinions et conseils. Demandez à vos employés d'apporter des idées - vous les avez choisis pour travailler avec vous parce qu'ils ont du talent, laissez-les faire partie de la solution. Questionnez vos clients ! Qu'attendent-ils de ce qui se passe, de quoi ont-ils besoin maintenant, qu'est-ce qui a changé pour eux? Ensemble, nous sommes un puissant générateur d'idées. Des solutions collaboratives étonnantes et innovantes peuvent apparaître.
RE-NEGOCIEZ: Discutez avec vos partenaires commerciaux et fournisseurs de la manière dont vous pouvez vous entraider pour économiser et optimiser vos ressources, vous êtes là ensemble!
En pratiquant tous cela, vous serez peut-être surpris qu'un certain nombre d'idées émergent. La lumière apparaît. Dessinez votre FEUILLE DE ROUTE et votre PLAN DE PROJET de base pour un nouvel avenir. Court terme d'abord. C'est un début pour définir un nouveau chemin. Pour faire pivoter votre vaisseau.
Et enfin le plus important: n'oubliez pas POURQUOI vous faites ce que vous faites. Notre POURQUOI est notre phare. La lumière est toujours là pour nous. Et demain est toujours un nouveau jour. N'est-ce pas?